Hi All,
Recently, we have added many new themes to the Moodle system. If you want to use a different theme than the default, you can modify your course settings by choosing one of the themes you like. Here's how you can change your course theme.
After you logon to Moodle, navigate to select your course and open it.
Under Administration from the left column, click Settings.
After the settings window appears, scroll down to Force theme.
Open the dropdown selection list and select your theme.
Click Save changes.
You can repeat the steps until you find a theme you like best.

See the illustration below on how to change a theme: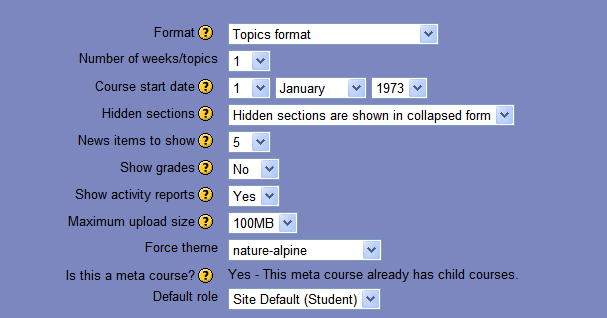 IT Services