Skip site news
Site news
| | |
| --- | --- |
| | Welcome back from winter break! The Wardman Library will be open during the Jan Term class session. |
Faculty MUST change the settings in their Moodle course to make it visible to students.

How to make class visible:
1. Go to the front page of the course
2. Under the Administration box click Edit settings
3. Under General click the down arrow next to Course visibility
4. Choose show
5. Scroll down and click Save and display
Let me know if you have any questions about this process.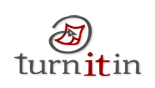 Turnitin is plagiarism identification software which enables students to check their work for improper citation or potential plagiarism.
Manuals and Best Practice Workshops for using Turnitin through Moodle:
For faculty:
For students:
The Files folder in the Administration block is visible to Teacher and Non-editing Teacher, but NOT visible to Students. This allows the teacher to upload all files for the course at one time, then pick and chose the files they want the student to see by making them visible on the course front ...
Read the rest of this topic
(150 words)